Dry, Parched
Skin
Problem:
Dry, Parched Skin
Solution:
Skin Moisture Solution
№86
A concentrated infusion of moisture, featuring a Hyaluronic Acid Complex that pulls moisture into the skin and supports skin's natural moisturising factor.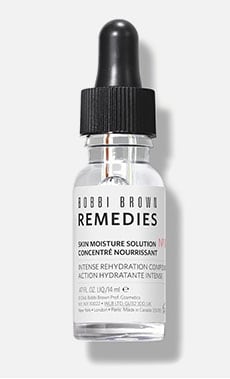 HOW IT WORKS:
Apply 2-3 drops on clean skin twice a day.
Follow with customised Bobbi Brown 
Skincare regimen.
Helps increase skin's natural moisturising factor
Helps restore skin's optimal moisture levels
Minimises skin tautness