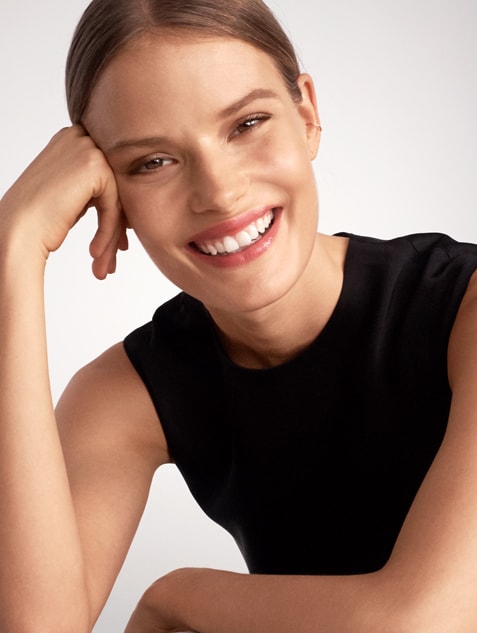 Fresh-Faced Glow
Everything you need for the
ultimate off-duty look.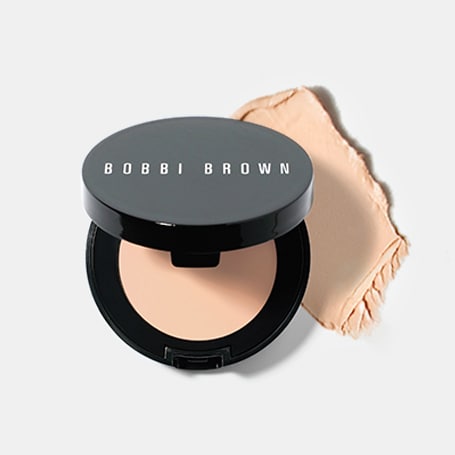 STEP 1
Neutralize undereye darkenss with Corrector (used here in Light Bisque) and then layer Instant Full Cover Concealer (used here in Warm Beige) on top with the Concealer Blending Brush.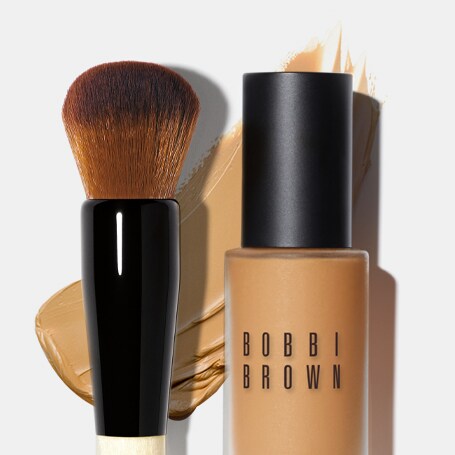 STEP 2
Use the Full Coverage Face Brush to apply Skin Long-Wear Weightless Foundation SPF 15 (used here in Warm Beige) onto the center of the face and blend outward to even skin tone. Brush Retouching Loose Powder in Yellow over the T-zone with the Sheer Powder Brush.