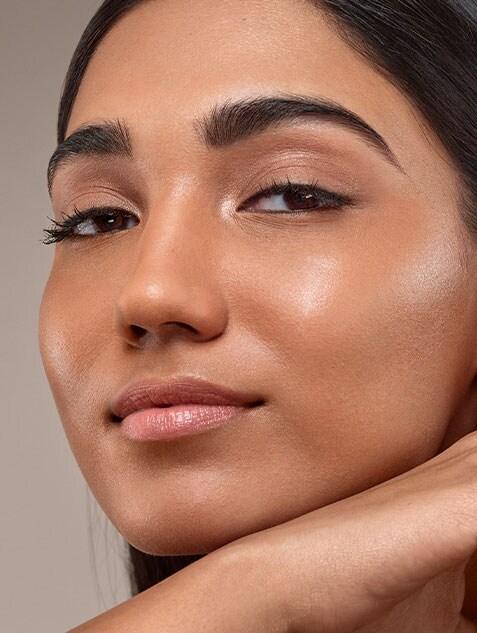 HOW TO: CAMOUFLAGE DARK CIRCLES
Instantly conceal discoloration with
a lesson in color theory (and a few
eye-brightening essentials).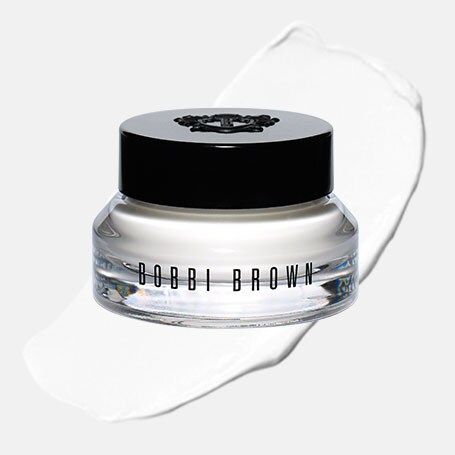 STEP 1
Prep skin by applying Hydrating Face Tonic with a cotton pad, then gently pat Hydrating Eye Cream onto undereye area. Smooth Extra Illuminating Moisture Balm onto face.
STEP 2
Using the Concealer Blending Brush, apply Corrector (used here in Dark Peach) to areas of discoloration under the eyes, getting as close to the lashlines as possible. Top with Instant Full Cover Concealer (used here in Golden).
(To find your Corrector shade, take a look at the discoloration under the eye. If it's bluish-purple, choose a bisque shade. If it's greenish-brown, choose a peach shade. If it's a mix of both, choose a peach bisque shade.)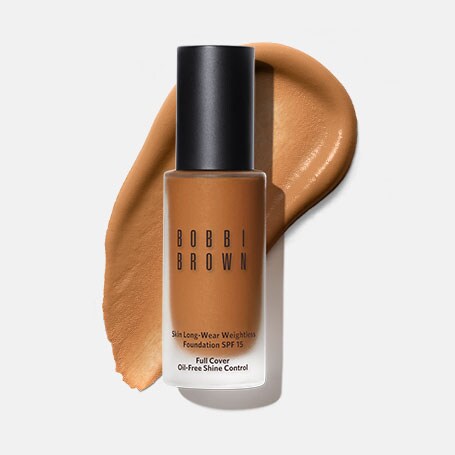 STEP 3
Apply Skin Long-Wear Weightless Foundation SPF 15 (used here in Warm Golden) with the Full Coverage Face Brush, then dust Nude Finish Illuminating Powder (used here in Golden) onto face with the Sheer Powder Brush.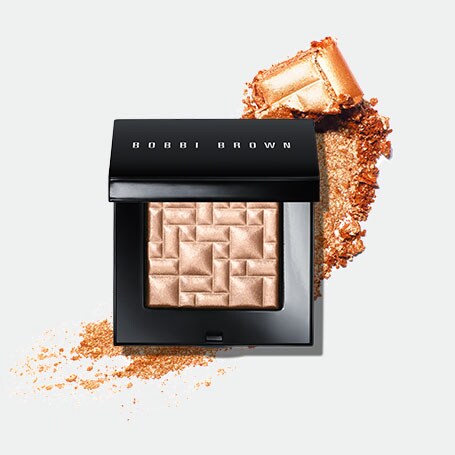 STEP 4
Dust Bronzing Powder (used here in Deep) to the high points of the face with the Bronzer Brush, then top cheekbones with Highlighting Powder in Bronze Glow.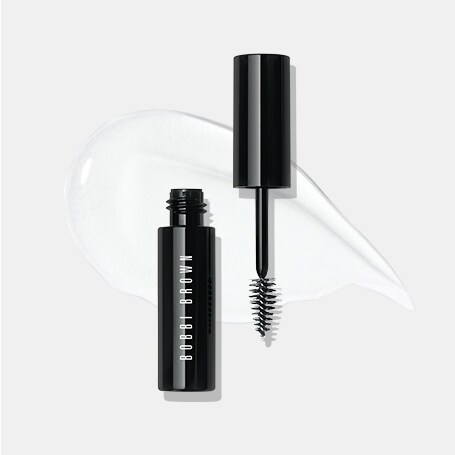 STEP 5
Fill in brows using the Brow Kit (used here in Dark) and brush with the Waterproof Brow Shaper.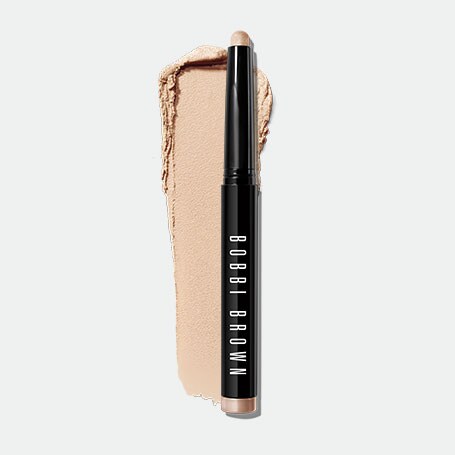 STEP 6
Swipe Long-Wear Cream Shadow Stick in Sand Dune onto lids and blend with finger, then apply Eye Shadow in Toast all over using the Eye Sweep Brush. Blend Eye Shadow in Cocoa onto creases and outer corners with the Angle Eye Shadow Brush, then dab Long-Wear Cream Shadow Stick in Truffle onto inner corners.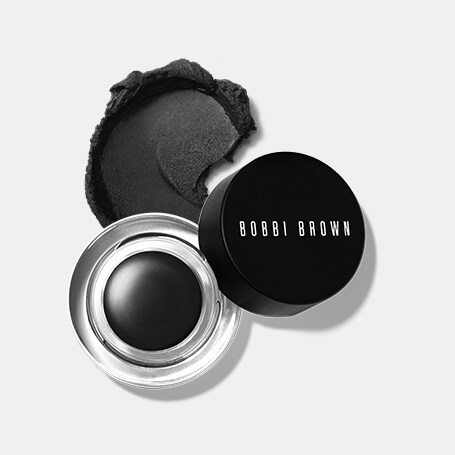 STEP 7
Trace upper lashlines with Long-Wear Gel Eyeliner in Black Ink using the Ultra Fine Eyeliner Brush, then apply a few coats of Everything Mascara.