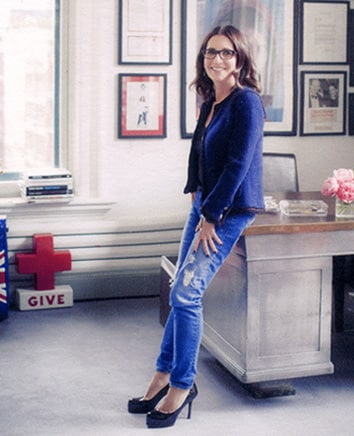 Bobbi's Story
It all started with a simple idea – natural looking makeup and a lipstick that looked like lips.
"The secret to beauty is simple:
be who you are."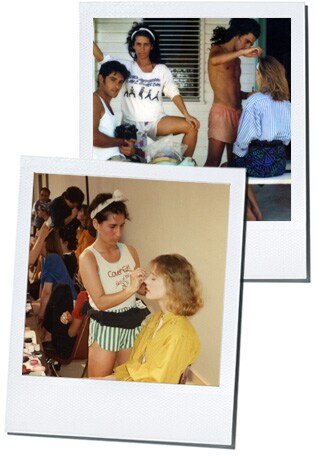 Before her company became synonymous with fresh, clean and modern beauty, Bobbi built a cult following in New York City as the go-to makeup artist for the natural makeup look. "Working with photographers like Bruce Weber, Bridgette Lacombe and Patrick Demarchelier, skin had to look like skin, lips had to look like lips. It wasn't about artificial-looking makeup—it was about enhancing what was there," recalls Bobbi.
For Bobbi, it started with a desire to feel comfortable in her own skin. "When I was a teenager I aspired to be tall, thin and blonde like the popular models of the time. It was only when I saw the movie 'Love Story' and the actress Ali McGraw with her dark hair and barely visible makeup that I felt pretty. That's how my makeup style was born," says Bobbi. After honing her makeup artistry skills at Emerson College in Boston, Bobbi headed for New York City to work as a professional makeup artist.

Chapter 2
Natural Revolution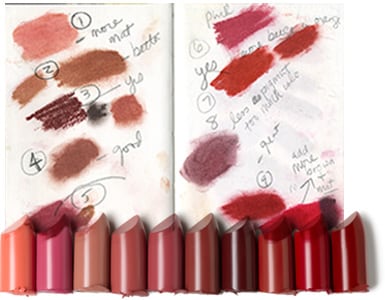 When Bobbi's ten lipsticks launched in 1991 at Bergdorf Goodman in New York City, they were an instant success. On her first day of business, Bobbi sold 100 lipsticks—the number she had expected to sell in the first month. Four years after its debut, Bobbi Brown Cosmetics was acquired by the Estée Lauder Companies.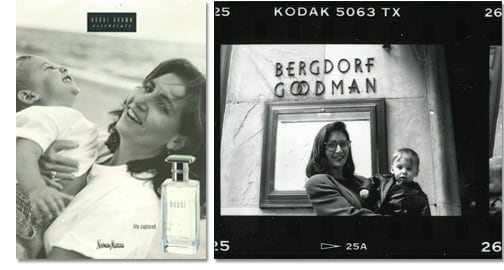 With her natural approach, Bobbi stood out in an era defined by over-the-top and unnatural beauty. "It was the eighties and the makeup was white skin, red lips, contoured cheeks, and I just didn't think it was pretty," she says. Frustrated by the lack of flattering shades, Bobbi set out to create her own. Working with a chemist, she developed Brown Lip Color—"a lipstick that looked like lips, only better"—followed by nine other wearable colours.
Chapter 3
Pretty Powerful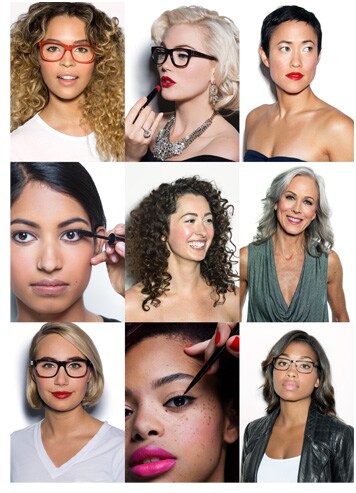 More than twenty years after the debut of her brand, Bobbi continues to define the way women wear makeup and the way they see themselves. In 2010, inspired by her belief that "all women are pretty without makeup, but with the right makeup can be pretty powerful", Bobbi introduced Pretty Powerful, an ad campaign featuring real women from all walks of life. In 2013, Bobbi launched the Pretty Powerful Campaign for Women & Girls, a global initiative dedicated to funding nonprofit organisations that strive to empower women and girls through education.
Today, Bobbi Brown Cosmetics is the #1 makeup artist brand founded by a woman. The brand is available in more than 60 countries and distributed at exclusive retailers including: Bergdorf Goodman, Neiman Marcus, Saks Fifth Avenue, Bloomingdale's, QVC, Sephora, Macy's, Harrods, Selfridges, Brown Thomas, Lane Crawford, Harvey Nichols, Isetan, Takashimaya, Le Bon Marché and Douglas, as well as 75 freestanding stores.