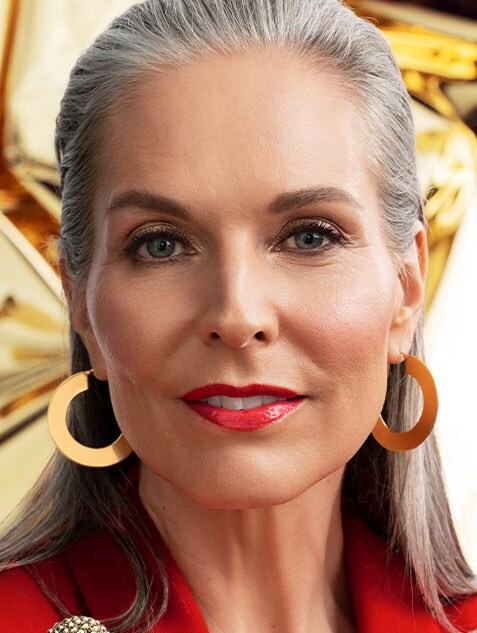 HOW TO:
HOLIDAY EVENT GLAMOUR
Create a stunning look for go-to
glamour all season long.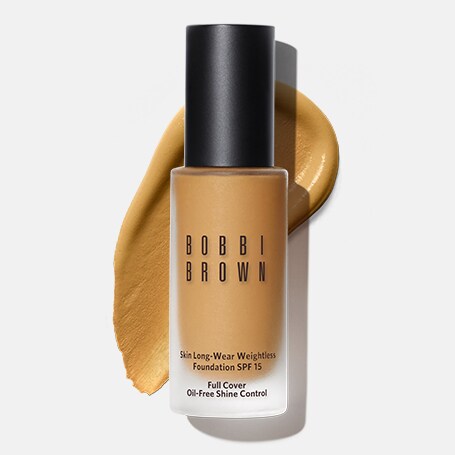 STEP 1
Apply Corrector (used here in Light to Medium Bisque) under eyes using the Full Coverage Touch Up Brush. Blend Skin Long-Wear Weightless Foundation SPF 15 (used here in Natural Tan) onto face and neck with the Foundation Brush and follow with a dusting of Sheer Finish Loose Powder (used here in Soft Sand) over the T-zone using the Soft Powder Brush.